Bavaria Yachts is celebrating 40 years of business and an operational model that has most recently produced the Bavaria C65.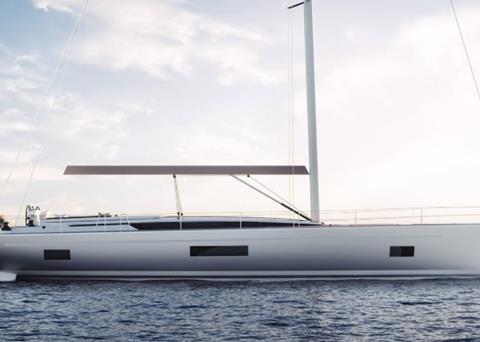 Founder Winfried Herrmann saw a gap in the market for a new domestic boatbuilding company and alongside his business partner Georg Haubner, with whom he ran window production company 'HeHa', publicly launched the first Bavaria yacht models.
In 1979 the company acquired its first production facility and subsequently appointed designer Axel Monhaupt. In the 1980s, yacht and charter agent Josef Meltl joined Bavaria Yachts, adding expertise that was instrumental to the company's successful charter market entry.
Adding quality
From 1992, Slovenian J&J Design designed the new models, while in 2000, the company's first motorboats were launched. 2014 saw Bavaria Yachts enter the multihull market with the purchase of the French catamaran manufacturer Nautitech and in 2015, the Bavaria Nautitech 46 Open was launched.
Expert design has been a constant focus of the company, steered since 2015 by CEO Lutz Henkel, with current examples including the Bavaria R-line motorboats and the Bavaria catamarans with their 'open' concept.
Under Mr Henkel's management, Italian designer Maurizio Cossutti created the Bavaria C57 sailing yacht, introduced in 2017 as the first of a new generation of cruisers, called C-Line, that now also includes the Bavaria C45, C50 and C65.
In recent years production has been further refined by innovations including vacuum infusion technology and the modular building of interiors.