AkzoNobel Yacht Coatings is reinforcing its commitment towards sustainability by signing up to the Water Revolution Foundation's Code of Conduct.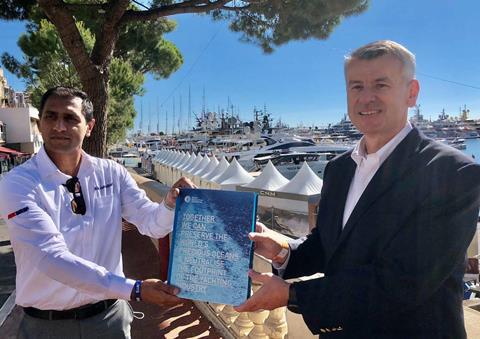 The is made up of ten commitments designed to make a difference in reducing the environmental footprint of the superyacht industry and restoring the world's oceans.
"We're immensely proud of the strides we have already made - through our ever-expanding range of sustainable products and solutions," said Bilal Salahuddin, global business director AkzoNobel Yacht Coatings. "But, we are determined to carry on innovating and forging partnerships with organisations worldwide to ensure our marine ecosystems thrive long into the future."
The move comes after AkzoNobel Yacht Coatings became an official partner of the Water Revolution Foundation earlier this year.
The charter was signed at this year's Monaco Yacht Show by AkzoNobel Marine, protective and yacht coatings director, Jean-Michel Gauthier.