Barton Marine are pleased to announce the promotion of Dermot Bealey to a directorship role at Barton Marine.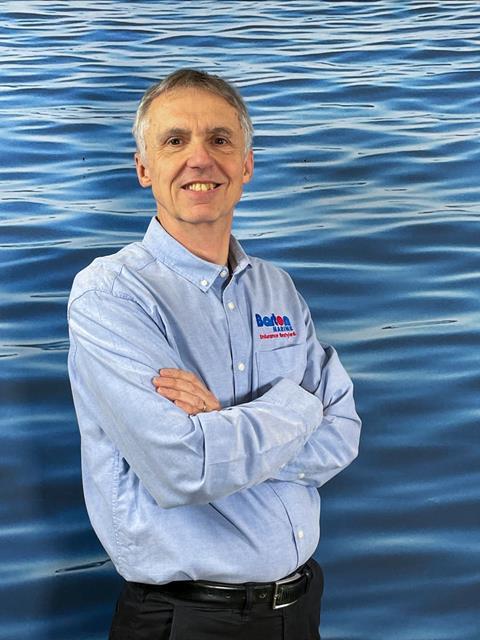 Dermot takes the newly formed position of Production Director having previously worked as Production and Operations Manager.
Studying mechanical engineering at university and having worked in a variety of manufacturing environments spanning food preparation to electric motors, Dermot has vast expertise in developing production and engineering processes, alongside creating and transforming prototype product designs into consumer ready items. His extensive manufacturing knowledge along with a lifelong love of sailing has played a huge role in developing Barton's business since 2016.
As Director, Dermot continues to oversee all elements of delivering the Barton range to sailors worldwide and pursuing the constant innovation Barton Marine has become renowned for.
Speaking about his new role, Dermot said,
"I think we are entering a very exciting time at Barton, we have lots of new products in the pipeline and are continually improving our production processes. We have new team members who are bringing fresh ideas and as always, we are working closely with our growing customer base and distributor network around the world. It is great being at the heart of everything going on to expand the business and I very much look forward to the challenges ahead."
A key focus of production and a hot topic in the marine industry is sustainability. The Barton team are carefully examining the raw materials that go into their products, looking to eliminate waste and rework by getting everything right first time, reducing plastic packing as much as possible and looking at the ways product is shipped. Dermot said, "One of Barton's greatest strengths is that our product range is manufactured in the UK with a network of sub-contractors and suppliers predominately based in the South of England. This means we don't have the huge carbon footprint associated with shipping products in from the Far East and beyond as well as keeping jobs in the UK, which is our best contribution to sustainability."
Dermot's greatest achievement to date at Barton has been introducing the all-new block range in 2019. Over 1000 products were introduced to Barton's global market simultaneously, so the design, production and logistical challenge that came with it was sizeable. There is a long list of products in development with some exciting designs ready for introduction at METSTRADE 23.
Suzanne Blaustone, Barton Marine CEO said, "Dermot has been a considerable driving force behind innovation across the product range since joining us. As my chief adviser along with his achievements and insight at Barton, a director's position in the business is well deserved. I've learned so much from Dermot and we will continue to seek out fresh opportunities and drive Barton Marine forward. Our goal is to help sailors around the world enjoy the sport with seamless performance from their deck equipment, and with Dermot's experience and skill we continue to achieve this on a daily basis."
Outside of work, Dermot is a keen sailor having learnt as a teenager in the Scouts on Mirror dinghies and then moving on to race Lasers. More recently he raced Sigma 33s before settling into cruising sailing aboard his Maxi 1000. He has two daughters at university, who keep him on his toes following their sporting activities around the country.
When asking Dermot what key piece of advice he would give to anyone looking to get into manufacturing and production he said, "I've worked for 40 years in the field and love the variety and challenge of problem solving. If you want a career in production, you must be prepared to be flexible and inventive, happy to work with lots of different people and processes in a team. You need to be structured and organized as well as able to think on your feet as the various challenges come along. It is a thoroughly enjoyable area of industry to be involved in."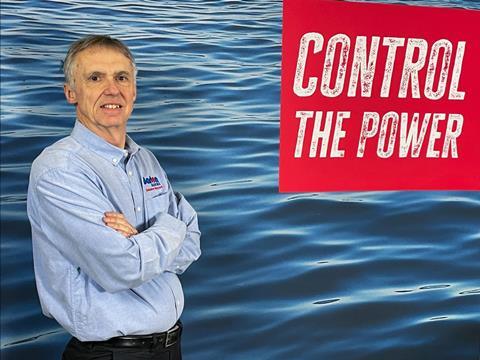 About Barton Marine
Barton Marine has been a worldwide supplier of blocks since 1948 in Whitstable, Kent. The founder, Ron Barton, was one of the first to use a fabric based laminated plastic called Tufnol and stainless steel to manufacture yachting blocks which were much lighter and stronger than previously achievable. 70 years on, Barton Marine remains the premier UK deck equipment manufacturer for leisure sailing yachts up to 50 feet and supplies the range worldwide.
Visit the Barton website
For further information contact:
Chris Jones - Founder, The Knot Agency | +44(0)20 3468 3458