The David Coleman Award for Excellence in Exporting 2023 has been presented to Wilks (part of the Flexiteek Group since 2019) for their dedication to expansion of the business around the world.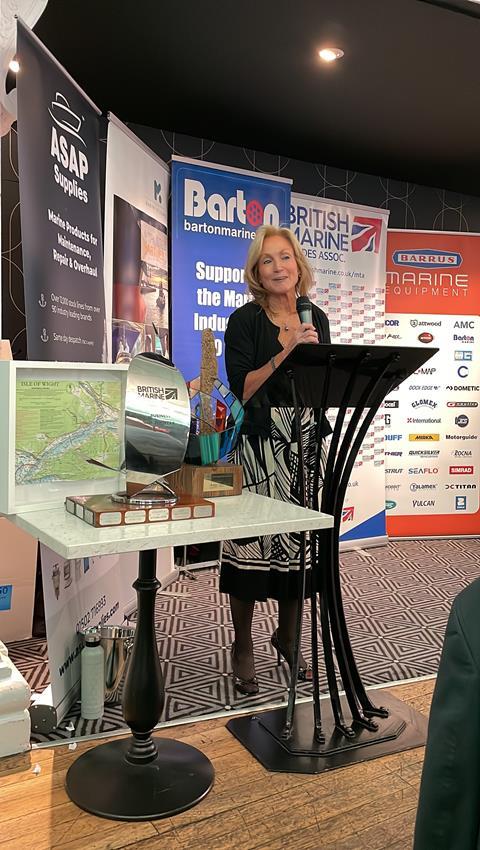 Presenting the award, Suzanne Blaustone, CEO of Barton Marine said, "With strong exports and expansion of the business around the world, alongside their reputation for great quality and high customer service levels Wilks are worthy winners of this year's Exporting Award."
Wilks are one of the world's leading companies in the manufacture and supply of impact protection and decking systems. Creating a wide range of products for use in applications such as marine fendering and boat decking, alongside shopfitting fixture protection, and general industry. Their engineering solutions are all around us in everyday life, from preventing damage to yachts to protecting checkouts in supermarkets. They have driven growth in exports of these products rapidly over the last few years.
Based in Essex, UK and remaining a family run company, 2023 sees the celebration of their 50th anniversary (1973 – 2023), with the award being an extra reason to celebrate. Scott Berry and Chris Berry, joint MD's collected the award at the recent British Marine MTA Dinner held in Southampton.
The David Coleman Award for Excellence in Exporting was created in memory of the late David Coleman, a hugely popular figure within the marine industry and a highly active member of British Marine, serving on the board for 25 years. He was a passionate advocate for exporting, championing excellence in the marine industry. In 1986, David purchased Barton Marine, growing the business into the global brand it is today.
On receiving the award, Chris Berry, Wilks' joint managing director said, "It means a heck of a lot to win this award. It is our 50th year, we lost our father this year and he backed us all the way on exports so, this is brilliant. It is a celebration."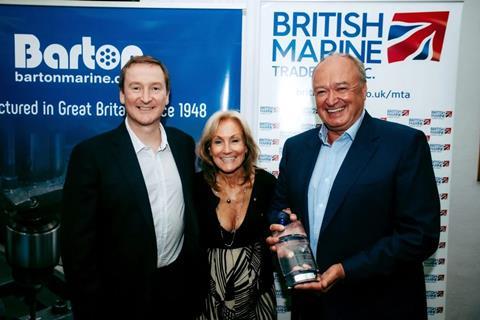 Find out more about Wilks | Find out more about Barton Marine
About Barton Marine
Barton Marine has been a worldwide supplier of blocks since 1948 in Whitstable, Kent. The founder, Ron Barton, was one of the first to use a fabric based laminated plastic called Tufnol and stainless steel to manufacture yachting blocks which were much lighter and stronger than previously achievable. 70 years on, Barton Marine remains the premier UK deck equipment manufacturer for leisure sailing yachts up to 50 feet and supplies the range worldwide.