Content from our commercial partners
Find out more
THE SIMPLE, POWERFUL WORK COORDINATION SOLUTION FOR THE MODERN MARINE DEALER.
Content from our commercial partners
Find out more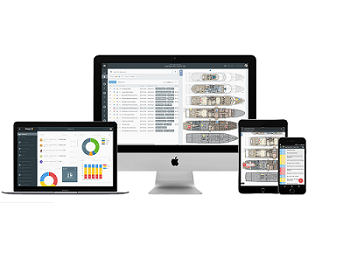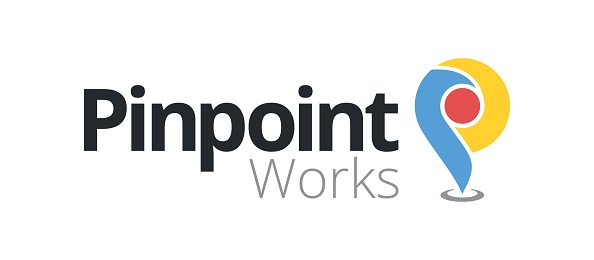 THE SIMPLE, POWERFUL WORK COORDINATION SOLUTION FOR THE MODERN MARINE DEALER.
Offering solutions for:
Warranty – Repair – Maintenance – New Build – Refit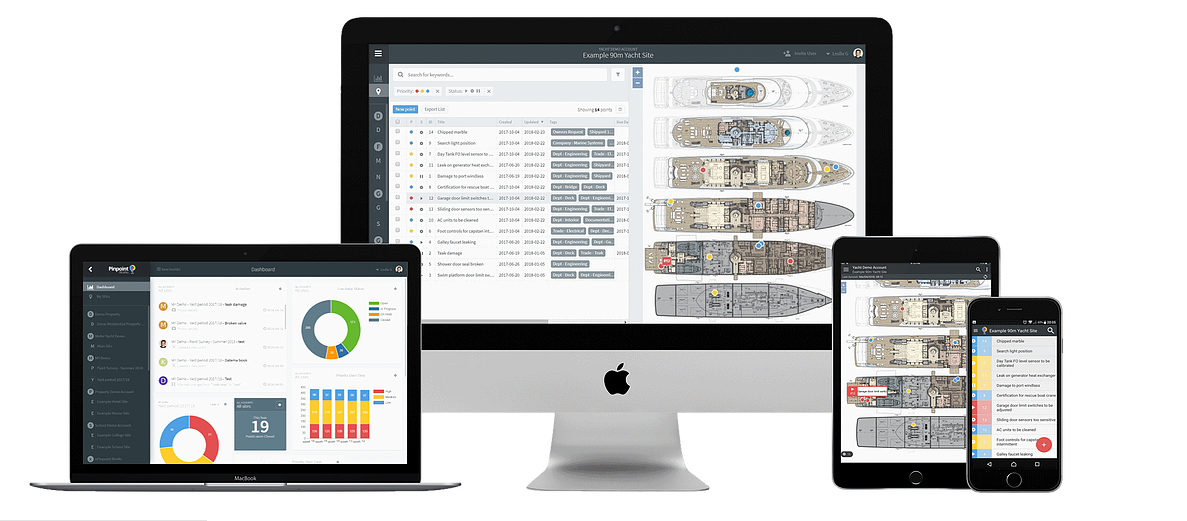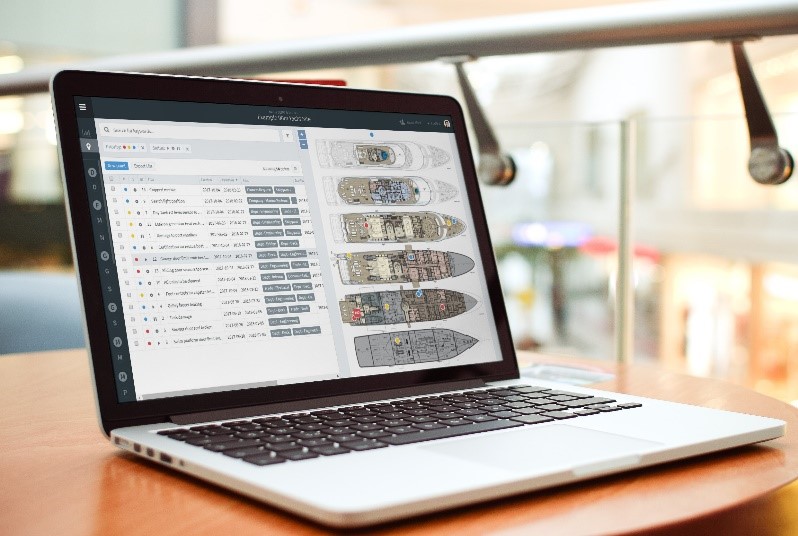 Pinpoint Works is one of the leading work coordination solutions available in the marine industry. The system combines a boat's GA (General Arrangement) with a live and interactive work sheet to coordinate all work required for that boat on one platform so users can collaborate efficiently and effectively.
Pinpoint Works is used extensively in the super yacht industry and in other large mainstream leisure craft builders to coordinate the vast amount of work required for new build and refit work. Additionally, once a yacht is complete, Pinpoint Works continues to be used through the transition of the commissioning and warranty phases, keeping a historical record and allowing the builder and owners to communicate on-going maintenance works.
The success of this software and its application within the maritime industry is growing with good reason. New boat dealers and repair facilities use Pinpoint Works to manage the daily workload keeping all jobs in one place and up-to-date allowing marine professionals to stay informed, communicate clearly and making your business more streamlined.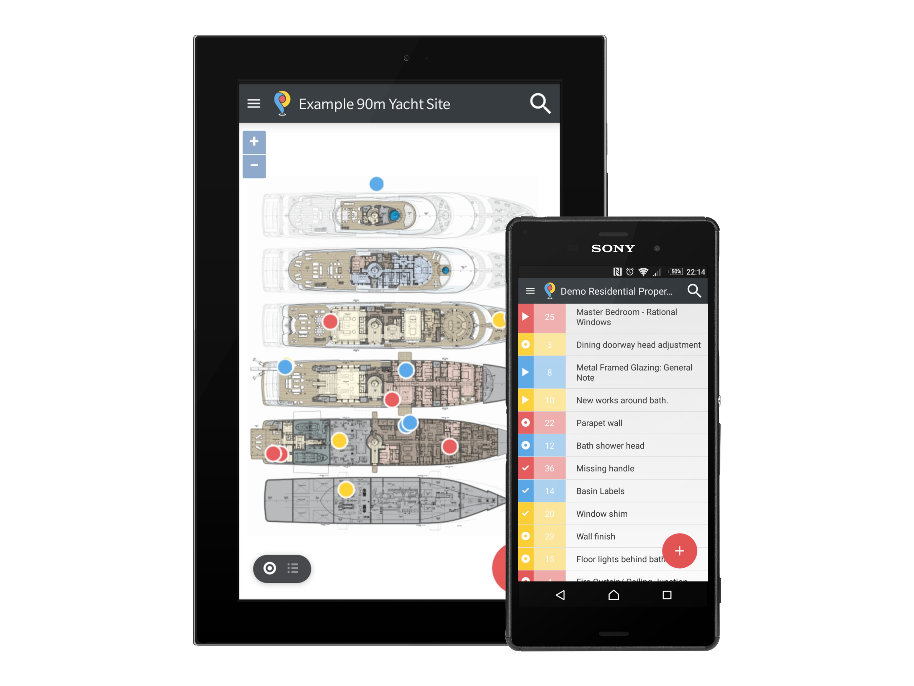 So, how does it work? PIN IT | SHARE IT | TRACK IT
PIN IT – Pin work points to the GA to create your list
Pinpoint Works is renowned for its simplicity of use and can be fully operational in your marine business in a couple of days. Adding a new boat to your account allows you to see a fully integrated GA of the boat alongside a spread sheet of detailed work required that coordinates in real-time across all devices – desktop, laptop, and mobile.
The full features of the system are fully accessible by the Pinpoint Works web app on your PC in the office. Add a detailed description of the work required, the location, status, priority level, photographs and documents. Bespoke custom fields and tags allow you to build the spread sheet exactly for your needs or individual project. For example, create work schedules, track quote costs, log job times, or set due dates. You can even upload manuals and working documents for the boat all in one central place.
Technicians and subcontractors working in the field can see all their required tasks for any boat directly on their mobile device using the Pinpoint Works mobile apps for iOS and Android. This allows users to quickly work on-the-go: create and edit points, make comments to existing points and update media files. Don't have internet access? The mobile apps work offline, allowing users to continue working and sync when back online so no information is ever lost due to lack of internet.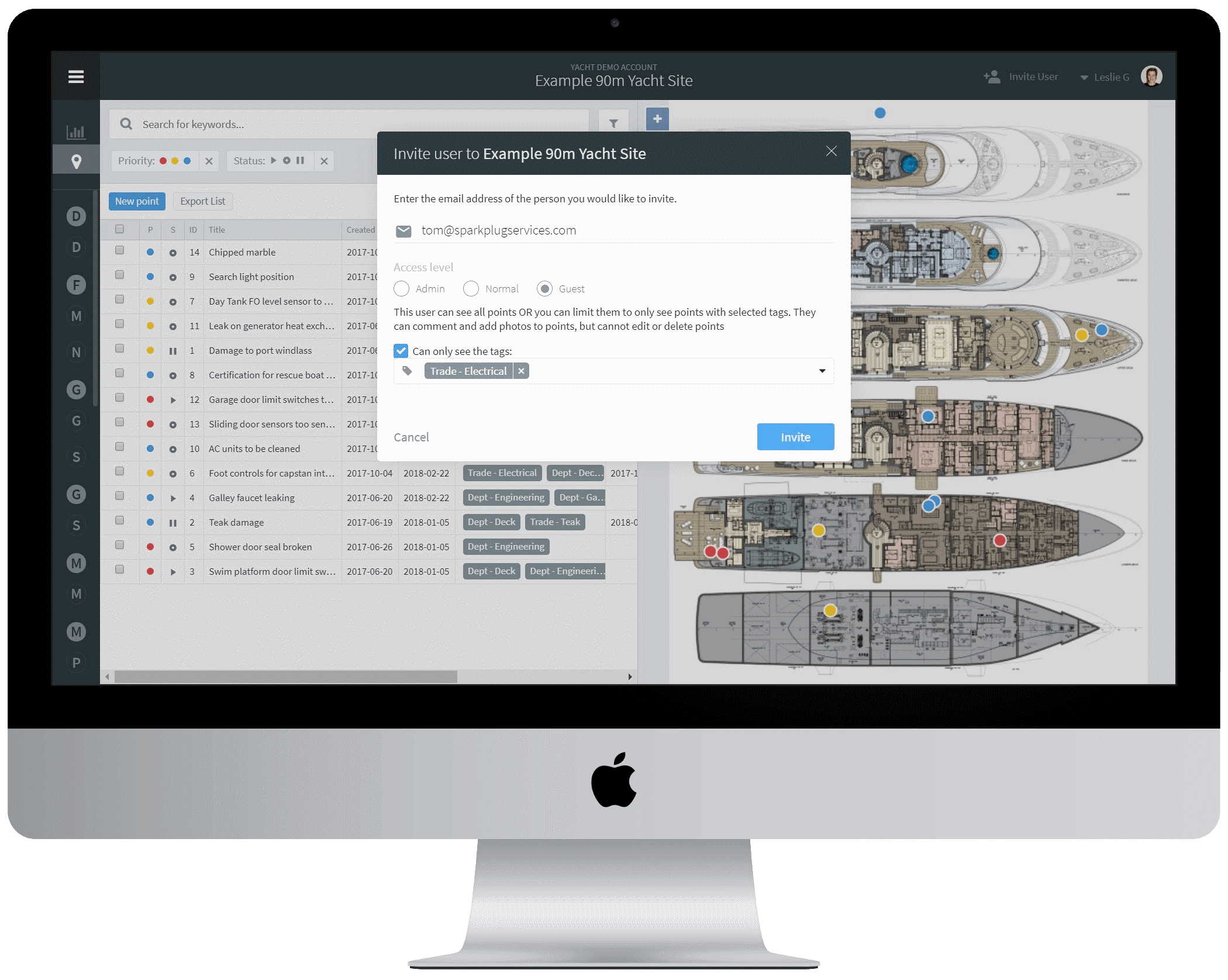 SHARE IT – Share with as many or few people as you need
Invite other users to collaborate at any point during the different phases of work using various levels of access. From key personnel, to owners, to subcontractors, everyone with access to the site(s) stays up-to-date through the work stages allowing for more streamlined communication. Perfect for allocating work not only to your own team but also for coordinating subcontractors and giving you the flexibility to add as many users as needed without compromising sensitive data.
Admin users can easily add, edit access levels or delete other users directly on the web app maintaining a clear, easy way of managing everyone who has access to your work list sites. From project start to finish or only a day, take control of who sees work list points and for how long. You can even invite the new owners to the site so they can see exactly what's happening with their boat, building trust in your business along the way.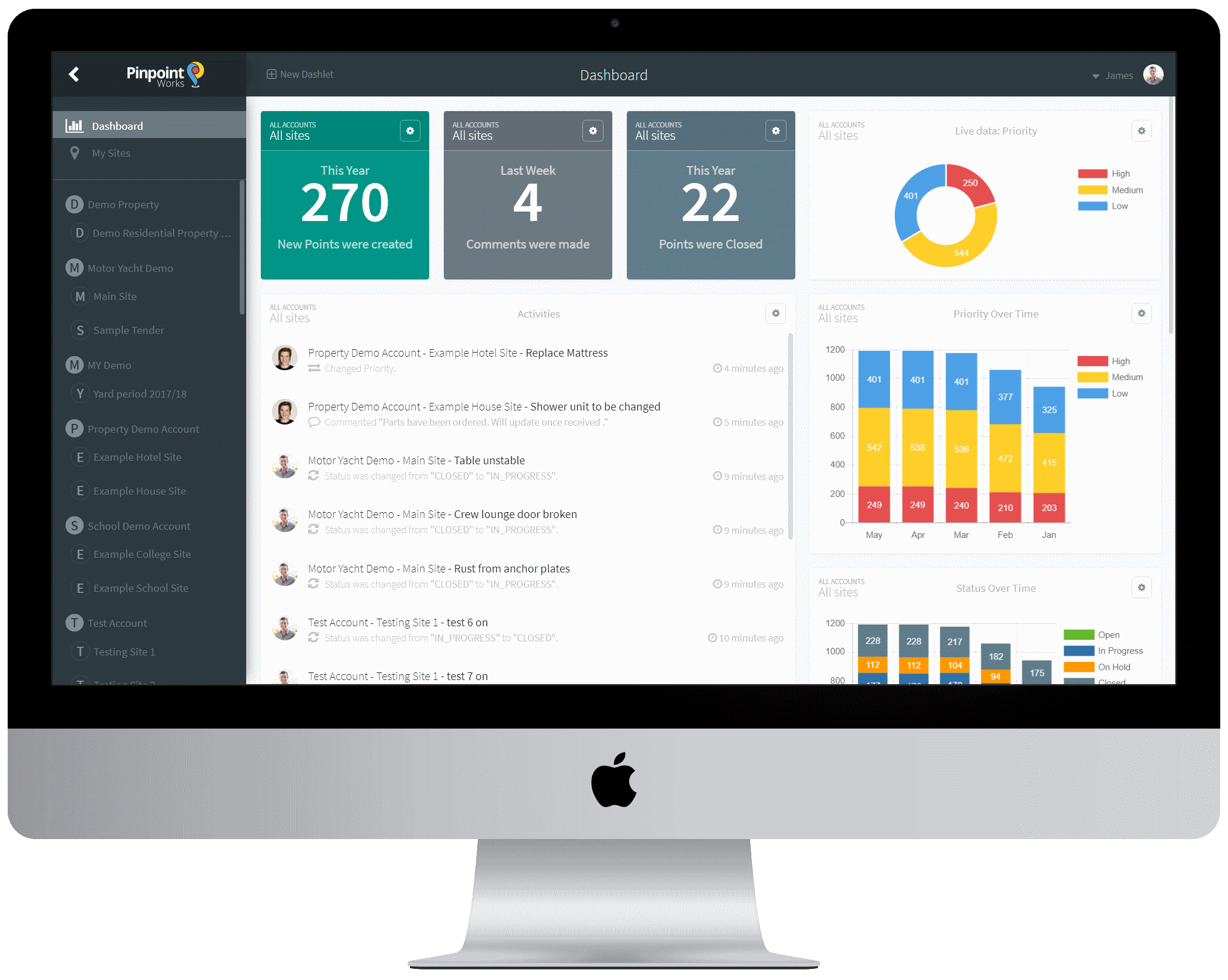 TRACK IT – Track work points in one place in real-time
With all parties working on the live, up-to-date Pinpoint Works platform, works can easily be tracked from your desk, phone or tablet. Information in your list can be displayed in multiple ways using the search, sort and filter functions allowing you to see what you need in a moment's notice.
Work list points can also be exported to PDF, Word or Excel. Print the full list for a meeting or walk around onboard when computers aren't practical. Have a contractor averse to technology or prefer not to give the owner full access to the Pinpoint Works site? Simply sort and filter the work list to email or print as needed.
Dealers and Repair facilities who manage multiple boats within the system can see a dashboard overview giving managers a snapshot of the work on a single boat or multiple boats, complete with an Activity Feed which links directly to points in question.
Pinpoint Works provides a better and more efficient work place. Manage your time, your work force and, most importantly, keep your customers happy with this simple solution within your marine business.
Contact us today and join our community of thousands of marine professionals in dealerships and yards across the world managing warranty, repair and maintenance with Pinpoint Works.
Contact us to arrange a personal demo online and 15-day free trial today.