Content from our commercial partners
Find out more
Europe's largest on-water commercial marine and workboat exhibition.
Content from our commercial partners
Find out more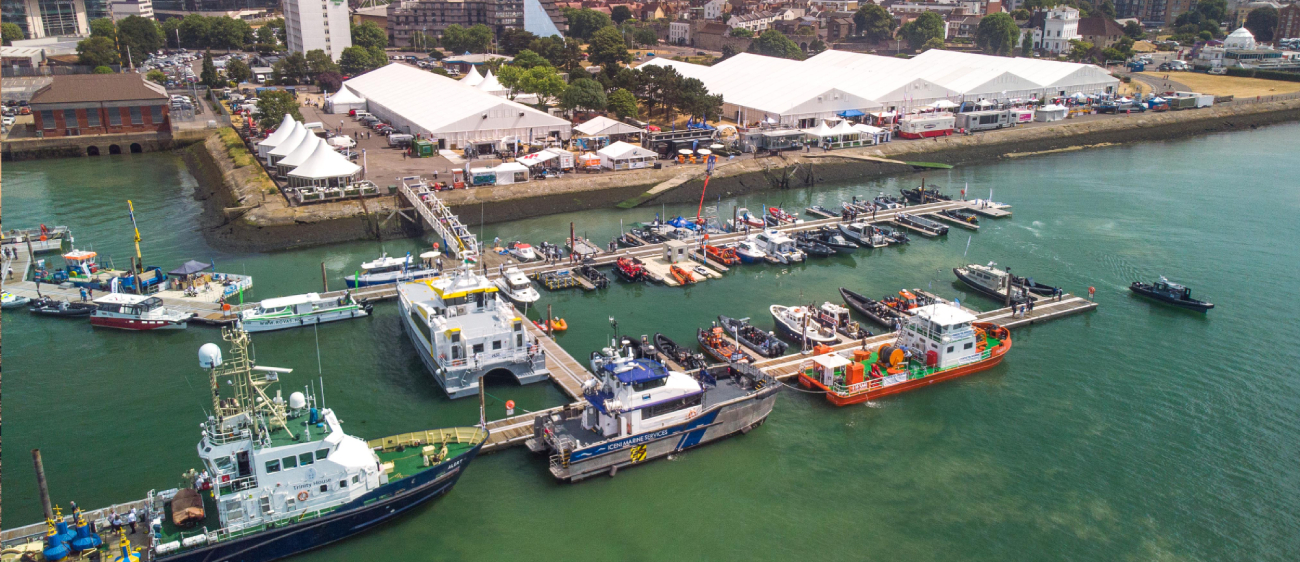 Seawork is Europe's largest on-water commercial marine and workboat exhibition. It attracts over 7,700 visitors each year comprising of high calibre, high-spending maritime industry professionals who recognise the wealth of innovation and expertise that seawork provides.
Access to international decision makers
Seawork draws crowds from around the globe for the three-day exhibition and conference. The quality and variety of the exhibition and conference attracts high calibre decision markers within companies in the commercial marine and workboat industry. Exhibiting at Seawork gives businesses the opportunity to develop international relationships in one place.
Variety of showcase options and immersive experience
Seawork offers a fantastic range of exhibitor options for businesses to showcase their products and services. This includes pontoon space, open and shell booth space, quayside space, dive tank spaces and sponsorship opportunities. This provides businesses the facilities to demonstrate and showcase products and vessels, allowing visitors to enjoy a completely interactive and immersive experience, resulting in a higher level of communication with your target audience.
Raising your business profile
The event hosts high quality exhibitors, speakers and conference format that focuses on innovation, trends and industry insight, offering an ideal platform for building business connections and signing deals at the event. Seawork gains support from industry associations, including UK Harbour Masters Association, Association of Diving Contractors and Chartered Institution of Civil Engineering Surveyors.
Feedback from Seawork
"Seawork is one of the most important shows of the year for us, as it enables us to reach customers in all of our key markets. It has been our target deadline, confident in the knowledge that Seawork will get us off to a good start."
Ole Rasmus Undrum, Henriksen Hooks
"We've had hundreds of people on our stand from 30 different countries, so we'll definitely be back next year."
John Haynes, FRC International
"We have been coming to Seawork for many years and it continues to be a key show for us, particularly as we increase our focus on meeting the needs of our commercial customers."
Paul Hickinbotham, Dometic
"As a very niche technology company, Innovatum can reach potential customers at Seawork that we would never otherwise encounter. Every Seawork always yields real enquiries that make us return the next year."
Sarah Slater, Innovatum Ltd
Seawork will take place at Mayflower Park, Southampton, UK from 11-13 June 2019
Visit seawork.com to find out more
Find out more
To find out more about exhibiting, visiting or sponsoring contact:
Seawork will be co-located with the Marine & Coastal Civil Engineering (M&CCE) Expo