The expansion of METSTRADE trade show is set to continue with almost 1,500 companies already signed up including newcomers Suzuki, Nuova Protex, NOCO and Nautinov.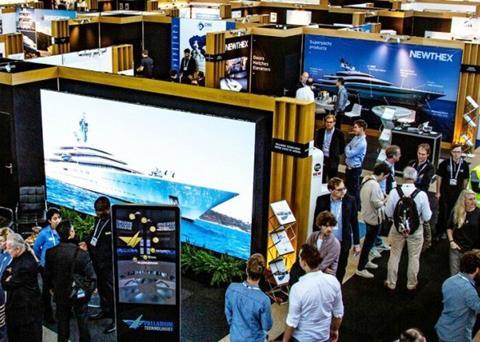 The SuperYacht Pavilion, which was extended to three halls last year has already sold out and will host 334 exhibitors including first time participants, Inmarsat, Vedder, Pianeta Gemme and LuminellWhile.
Away from the SuperYacht Pavilion, space has been created on the METSTRADE floor for the 2019 event by removing and combining some show items and areas. In recognition of the success of the MaterialDistrict Pop-up and to enable growth for the Construction Material Pavilion, the MaterialDistrict will move to a new area.
New exhibitors
The extra room in the Construction Material Pavilion has given an opportunity for new exhibitors to join, with Fibertech, AVEL Robotics, Fixtech and Solico being among those to already sign up. Finally, the organisers' office, press office and VIP room will merge to maximise the effectiveness of each.
The organisers are focused on quality and have aimed for very limited growth of the Marina & Yard Pavilion, a platform that has been embraced by the global marina industry in the past. Almost 50 exhibitors have already signed up for 2019, well ahead of schedule compared to METSTRADE 2018.
METSTRADE 2019 will be held on 19 – 21 November in Amsterdam.