Harken has a range of new deck hardware products for 2020-2021 including new winches, fly block and a new line of Gizmos.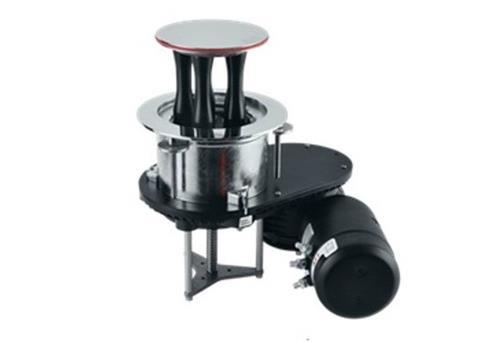 The latest addition to the current range of fly blocks is the 18mm Triple Fly block, suitable for rigging outriggers, dredgers and teasers. Made of composite fibre-reinforced sideplates together with stainless steel inner race, rivet and ball bearings, it is specifically designed to have a high strength-to-weight ratio.
Harken is also offering a new line of Gizmos, its growing range of engineered soft-attach terminations and through-deck pieces comprising single and double-sided through-deck bushings, loops and padeye kits.
Winches
The new Air Winch 900 can be powered or pedestal-drive and, like the rest of the range, features a set of interchangeable gear kits giving sailors flexibility in differing conditions and crew configurations. Designed for monohulls over 80ft, it is made of carbon fibre with an aluminium drum.
A further new winch is the CLR 12000 mooring winch, suitable for both sail and power yachts up to 300 feet and with holding power of up to 12,000kg. The deck-mounted winch is available in either electric or hydraulic power and is the sixth CLR in the range which is suitable for boats from 45 to 300ft.