Canal & River Trust has awarded contracts to JN Bentley and Kier to carry out large-scale construction and engineering projects across its waterways.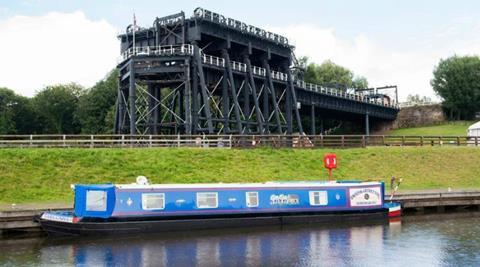 The contracts are awarded for a period of up to ten years from August 2022, with an initial term of four years, followed by extension options of a further six years.
A six-stage tender process was carried out over a 20-month period.
The contracts replace the current national contract with Kier and have a potential total value of around £500m.
It is the Trust's largest ever award of waterway engineering works. The contracts will start
from August 2022.
Covering the north and south of the network respectively, JN Bentley and Kier will carry out the restoration and repair projects and will work on the Trust's most complex assets such as reservoirs, embankments, culverts, tunnels and aqueducts – including responding to situations such as flooding or canal breaches.
Later this month, a range of contractors will also be appointed for less complex works.
"Built 250 years ago as arteries of the Industrial Revolution, today Britain's canals are the world's finest network of working industrial heritage," said Malcolm Horne, Trust chief infrastructure and programmes officer. "They now play an equally important role in society as corridors for nature, tackling health inequalities and improving community wellbeing, as well as supporting jobs and local economies."