Seldén Mast has installed its tallest ever mast – for an Oyster 745.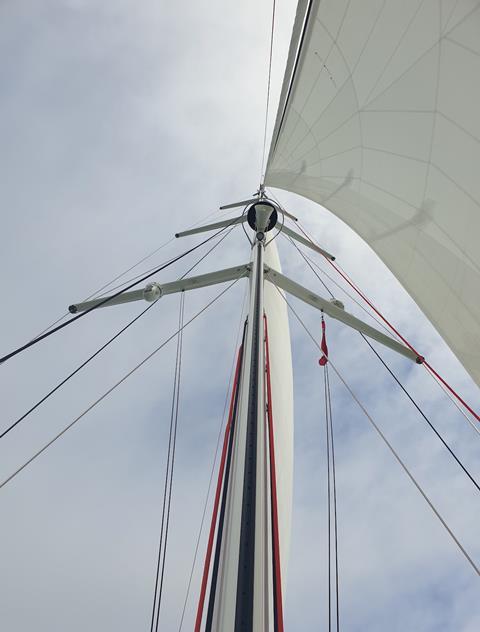 The furling mast is made from three pieces of extruded F406 aluminium mast section and tops out at 33m (108ft).
The three-spreader cutter rig was custom designed and reinforced specifically for yacht to meet the structural loads which will be generated under sail.
Following the initial build, the bare mast was moved into Seldén's 41m long paint booth to be painted white.
"We're one of the only mast companies with the capability to paint over anodising, which allows for an aesthetically pleasing, as well as protected, finish to a mast," explained Seldén MD Steve Norbury. "It's industry leading processes, such as this, that are attractive to luxury yacht builders, like Oyster Yachts."
The hydraulically powered furling mast will allow the yacht's new owners and crew to sail from the cockpit, reefing, furling and trimming the mainsail at the touch of a button.