Boat users can be assured of another 100 year''s service from a Caledonian Canal weir following a refurbishment project.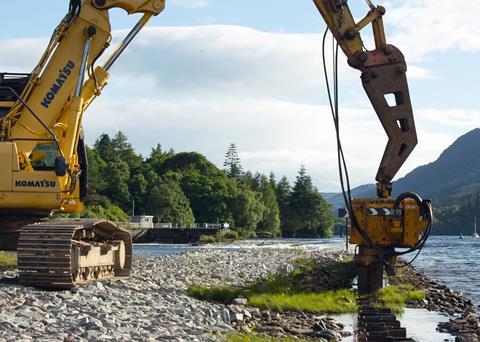 Work is underway to refurbish the 200-year-old Ness Weir to extend the structure's lifespan and safeguard it for future generations.
The £2m Scottish Government-funded project will see the weir, which sits at the mouth of Loch Dochfour and the River Ness, reinforced with 500m of steel piling to strengthen the structure.
"This project will safeguard one of the Caledonian's most important engineering structures, ensuring the rich built heritage of Thomas Telford's Ness Weir is cared for into the next century and beyond," said Richard Millar, director of infrastructure at Scottish Canals.
The weir, which was constructed between 1825 and 1830, ensures that vessels are able to transit through Dochgarroch lock, through Loch Dochfour and into Loch Ness.
It does this by raising the water level of Loch Dochfour by almost two metres and Loch Ness by 1.2m and retains around 100,000,000m3 of water.
Part of the refurbishment project, which be completed by the end of October 2017, will involve the installation of a temporary fish pass linking the River Ness and the mouth of Loch Dochfour.
This will ensure continued upstream and downstream movement of fish whilst the existing pass is blocked off for installation of the strengthening piles.
In addition to the weir refurbishment, the canal towpath between Tomnahurich Swing Bridge and Dochgarroch Lock will be closed to the public during project and will then undergo repairs itself re-opening by mid-December 2017.